11 Reasons Why Tires Should Not Be Allowed To Change Themselves
In the vast majority of cases, tire changes are handled by competent humans or trained professionals. The vehicle is not moving and the tires behave. Unfortunately, every now and then a tire simply decides it's time to move on. This is almost always a bad idea. Why?
1) They'll leave you behind
2) Tires do not respect lanes
3) They'd rather chill with their friends
4) Sometimes they'll pick on someone their own size
5) They don't understand that "three's a crowd"
6) Sometimes tires work as a team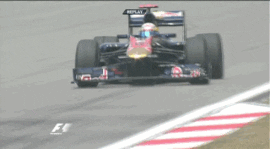 7) They do not appreciate the media
8) Like, really don't appreciate it
9) They're bad at hailing cabs
10) Their enthusiasm can be misplaced
11) And they are always late for meetings
---
In all seriousness, an improperly fastened tire is more likely to result in renegade rubber than any of these reasons. A poor tire change is not worth the risk.
"The threaded fasteners that secure the wheels to the chassis are perhaps the most critical components on any vehicle, yet they're often the most overlooked and under-appreciated." — autoserviceprofessional.com
If you're getting your tires changed, make sure it's being done by someone who knows what they're doing. RepairMatch will you find a top-rated mechanic in your area for a fixed, fair price.